ABOUT ALLIED METALS

THE TOTAL KITCHEN COMPANY
Foodservice Facilities Built by Professionals
and Built for Professionals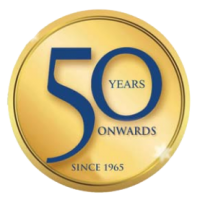 Allied Metals believes that
foodservice facilities are set up by and for professionals
, that the best approach to setting up the facility is through the team effort that includes the Owners, the Manager, the Utilities Contractors, the Food Facilities Consultant, and the Food Equipment, Contractor. We believe that the singular responsibility of a single food equipment contractor is the most efficient. It provides a
well-coordinated system
which results in the least trouble for all. For over 56 years, Allied Metals built the blocks that make up this single responsibility food equipment contractor.
First,
Allied Metals pioneered the fabrication of stainless steel commercial kitchens and institutional foodservice equipment in the Philippines
. In the process, we established an industry and remain the most respected fabricator in our field.
And then, we built business relationships with the most widely used equipment manufacturers in the United States, Europe, and Asia. Thus early on, we signed exclusive distribution agreements with honored names like Hobart, Vulcan, Bally, Kold Draft, Bunn-O-Matic, Henny Penny, Rational, Irinox, to name a few. To date, we consistently maintain accessibility rights to these top-quality brands and continue to add more.
Below are some of the many International Kitchen and Foodservice Brands of Allied Metals.
Finally, we built a technically competent organization for construction coordination, installation, service, and maintenance.
Tap any of the icons below to discover what Allied Metals can do for YOUR Kitchen Food Service System.
Wherever food is stored, prepared, processed, cooked, dished out and distributed, ALLIED METALS serves with reliability and integrity.
THE TOTAL KITCHEN COMPANY